Networking Hardware
Published on February 28th, 2013 | by Alexis Argent
0
Xirrus and AirWatch Integrate Mobile Device Management and Application Control to Manage Enterprise Networks
Xirrus have announced a partnership with AirWatch, the global leader in enterprise mobile management, integrating Xirrus wireless solutions with AirWatch's Mobile Device Management (MDM) solution to simplify the management of mobile devices on wireless networks. The integration enables enterprises to roll out comprehensive Wi-Fi access in all usage environments and to rapidly provision and manage massive numbers of new devices. The partnership aims to provide the first usable mobile device managed, high performance wireless network that addresses the challenges of enterprises, schools and IT administrators dealing with the onslaught of new devices on their networks.
Xirrus have a number of versions of their wireless arrays. These include the XR1000 series, the XR1000H series, the XR2000 series, the XR4000 series and the XR6000 series. 
Xirrus and AirWatch enable enterprises to support large-scale user counts and to more efficiently manage the mobile devices and the applications used by these users. By deploying Xirrus Wireless Arrays and Access Points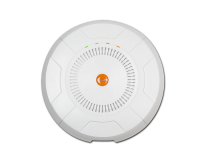 and AirWatch MDM, enterprises can quickly provision and expand wireless coverage, configure and update device settings, prioritize applications, offer secure mobile access to corporate resources, and enforce application compliance.
The requirement to provision high-performance Wi-Fi and take charge of the growing surges of mobile devices on the network is 'the new normal' in the modern enterprise," said John Marshall, president and CEO, AirWatch. "Our customers, from education to enterprise, require an easy and scalable way to manage the hundreds of devices that routinely join their networks. With Xirrus, we have combined best-in-class technologies to provide ubiquitous coverage, guaranteed high bandwidth, comprehensive device management, and bulletproof security to help enterprise and IT administrators manage their infrastructure."
With the use of AirWatch MDM, customers can quickly and easily provision or re-provision user devices on the Xirrus network, offer robust multi-vendor device support, ensure comprehensive monitoring and reporting of each device, and optimize device performance, while securing the overall infrastructure.
The partnership with AirWatch comes on the heels of an announcement by Xirrus of the XR-520 Wi-Fi AP, with built in Application Control, that enables policy enforcement of applications at the network edge to control the unpredictability of BYOD. The introduction of the XR-520 extended Xirrus's competitive lead in delivering Wi-Fi coverage, performance and management across a wide range of mobile-user environments: from small, low-density offices and classrooms to high-density convention centers, hotels and enterprises.
With 1.5 billion new Wi-Fi-enabled devices flooding the market every year, the importance of mobility management has never been higher," said Shane Buckley, CEO for Xirrus. "Integrating our broad range of Xirrus wireless solutions with AirWatch's MDM enterprise platform allows our customers in low- and high-device-density environments alike to scale their networks for wireless demands that are accelerating faster than even the most bullish industry pundits had predicted."
Xirrus will be present at AirWatch Connect 2013, the leading enterprise mobility user group conference at Mobile World Congress, Feb. 25-27, 2013, in hall 3, booth #3B34.
Share this item with your friends or work colleagues.  If you want to stay up to date with our latest products, industry news and offers you can sign up to our monthly newsletters, keep up to date with us on Facebook or follow us on twitter @4Gon