Announcements
Published on July 10th, 2013 | by Alexis Argent
0
Xirrus Accelerates and Simplifies Wireless Network Planning and Deployment with Cloud-Based Wi-Fi Design Application
Xirrus have announced a free, cloud-based design tool, Xirrus Wi-Fi Designer-Cloud. The tool enables integrators and IT teams to quickly and easily design their wireless networks. The web-based, self-service application determines placement of Xirrus Access Points and Wireless Arrays to provide the optimal wireless experience. Wi-Fi Designer-Cloud delivers on the need to simplify the planning, design and implementation of wireless networks.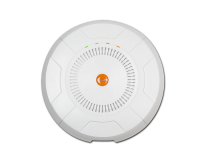 Wi-Fi Designer-Cloud models the wireless coverage of Xirrus APs and Arrays together with the physical characteristics of the deployment location to develop an optimized design – taking into account the type and numbers of APs and Arrays and building characteristics including wall construction materials. The application expedites and improves the accuracy of the wireless design process by providing a simple, yet powerful tool based on predictive design.
Both technical and business decision makers will appreciate the value of Xirrus Wi-Fi Designer-Cloud," said Steven Wastie, chief marketing officer for Xirrus. "Rather than conducting an active survey using physical equipment and manpower – which can be expensive and cumbersome – network planners can simply use our cloud based tool to design and dimension a Xirrus wireless network. Xirrus Wi-Fi Designer-Cloud provides time and cost savings in determining project scope and the bill of materials (BOM)."
As a Software-as-a-Service (SaaS) offering hosted by Xirrus, Wi-Fi Designer-Cloud requires no local installation, upgrade, or maintenance of the application. Prospective customers and partners can use the software to determine the size and cost of deploying new wireless infrastructure. Existing customers can estimate project costs to expand their wireless network. Sales personnel, including Xirrus VAR partners, can demonstrate solutions that best match their customer's needs. Powerful "what-if" scenarios can be played out by individually controlling radios, including enabling/disabling, adjusting power levels, and selecting bands (2.4GHz/5GHz) of operation.
Xirrus Wi-Fi Designer-Cloud is ideally suited for my customers who want to weigh the costs and benefits of developing new wireless infrastructures," says Ron Valdez, founder of VALL Technologies, a wireless engineering company. "It allows me to create different scenarios to demonstrate how the network will perform to help make better business decisions." Wastie added: "By allowing customers, partners, engineers, and sales personnel a hassle-free way to test different arrangements of APs and Arrays, and then accurately blueprint their wireless infrastructure, Xirrus Wi-Fi Designer-Cloud helps more companies and organizations realize the benefits of a predictable, secure, high-performance wireless experience for their users."
Wi-Fi Designer-Cloud is an excellent addition to Xirrus's Cloud Services offerings," says Matt Kassawara, Senior Systems Engineer at Arrow Electronics. "The predictive nature of the application frees us to focus on our business rather than the hypothetical problems associated with quoting and building out a network."
Xirrus customers can find the Wi-Fi Designer-Cloud here – https://wfd.cloud.xirrus.com/wfdc/
Share this item with your friends or work colleagues.  If you want to stay up to date with our latest products, industry news and offers you can sign up to our monthly newsletters, keep up to date with us on Facebook or follow us on twitter @4Gon