Wireless Networking News
Published on August 10th, 2011 | by Alexis Argent
0
The Global Internet Speedup Initiative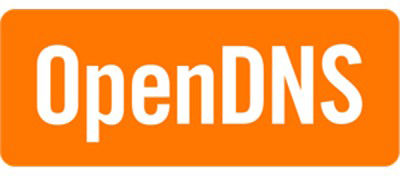 Google has teamed up with OpenDNS and several content delivery networks (CDNs) for an effort intended to boost Internet speeds.
The Global Internet Speedup initiative will enable CDNs to "make more intelligent routing decisions." At the heart of this issue is the DNS, or Domain Name System, which basically translates URLs like www.pcmag.com into IP addresses like 208.19.38.58.
At this point, CDNs and other ISPs normally direct Web users to the nearest content server based on the location of their DNS server instead of their physical location. A request might be routed through Europe, for example, even though you're in New York City, which could result in slow Web page load times and decreased Internet performance.
The Speedup effort, therefore, will allow CDNs to make routing decisions based on approximate user location instead of where their OpenDNS or Google Public DNS server is located.
"Regardless of where Internet users are located around the world, or which OpenDNS or Google Public DNS datacenter DNS requests are being served from, users connecting to participating Internet sites and CDNs' content through OpenDNS and Google Public DNS will automatically be connected to the nearest or most optimal CDN server," the group said.
Specifically, some part of an IP address will be included in the DNS response. "HTTP requests already include the full and complete IP address of the requester and always have. Now, with edns-client-subnet, a portion of the user IP address is included in the DNS response," the group said on its Web site. "This is information that was not previously included in the DNS requests."
In terms of privacy issues, the group said "if the website the user is connecting to runs their own DNS then the information is being disclosed to the same party who already would have seen it. [But] if the website the user is connecting to is using a different provider for DNS than for web services then the DNS company in question would be seeing information it might not otherwise see."
They acknowledged that "it's not clear if this is a good idea and therefore recursive DNS providers are encouraged to only implement edns-client-subnet with services who provide combined DNS and HTTP so that no new third-party is introduced to even a portion of the user IP address."
Participating CDNs include CDNetworks, Cloudfare, Comodo, and EdgeCast. At this point, Google, Bitgravity, CDNetworks, DNS.com and Edgecast have deployed the DNS improvement, and others will be doing so in the coming year. It is open to anyone interested in participating.
In late 2009, Google launched its own public DNS in order to speed up Web browsing and provide enhanced security. 
OpenDNS, meanwhile, dates back to July 2006.
Via PCMag