Announcements
Published on January 2nd, 2013 | by Alexis Argent
0
STS International Partners With Xirrus To Deliver High-Performance Wireless Networks Across the Benelux Region
Xirrus have announced a partnership agreement with STS International (STS), a $650m global technology outsourcing firm specialising in networks and data services. The partnership enables STS clients in The Netherlands, Belgium and Luxembourg to replace aging wireless networks with high-performance systems from Xirrus that can meet the exploding demand for BYOD and wireless bandwidth in organisations of all sizes and types.
Xirrus offer a range of Indoor Wi-Fi solutions through their Wireless Arrays. Products include the  Xirrus XR-1220,  Xirrus XR-1130H,  Xirrus XR-2420, Xirrus XR-4430 and the Xirrus XR-7220. 
STS provides the full lifecycle of IT services – from consulting, procurement of hardware and software, project management, logistics management, installation, configuration and sustaining support services – to global enterprises and mid-size companies. According to Bart Van Camp, General Manager at STS, the company selected Xirrus as a technology partner due to the unique ability of Xirrus to support large numbers of users and devices and provide a user experience similar to what users have come to expect on their wired network.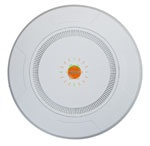 We are seeing huge growth in the number of Wi-Fi-enabled devices in the work environment," said Bart Van Camp, "and the applications running on those devices are driving massive demand for wireless capacity and bandwidth. Such demands will inevitably overwhelm legacy wireless infrastructure not designed for the job. In contrast, Xirrus' Array-based architecture delivers a level of wireless security, performance and reliability as good as, or better than, wired networks. Xirrus Wireless Arrays are also built with future demand in mind: upgrading a network is as easy as swapping old radios with new ones, without the need for the 'rip and replace' of other vendors. We look forward to working with Xirrus to provide our clients with customised, turnkey wireless solutions that address the demands of today and the future."
Xirrus' innovative architecture provides 4X the coverage and up to 8X the bandwidth and capacity of conventional, thin AP architectures. That means fewer devices, cables, switch ports, and maintenance expenses, all while delivering flawless and secure wireless access under the most demanding circumstances. Sean Larner, VP, International, Xirrus, said:
We are excited to be working with STS International, which has a strong track record of delivering transformative IT solutions to enterprises. The agreement enables STS to provide powerful wireless solutions, using our unique, array-based technology, to customers across the Benelux region, and further underlines our position as a leading technology provider in the wireless networking sector."
Share this item with your friends or work colleagues.  If you want to stay up to date with our latest products, industry news and offers you can sign up to our monthly newsletters, keep up to date with us on Facebook or follow us on twitter @4Gon