Business Wireless
Published on August 23rd, 2011 | by Alexis Argent
0
St Louis' 21st Ward Works to Reclaim its Neighborhoods With Advanced Wireless Video Surveillance System from Firetide and River City Tech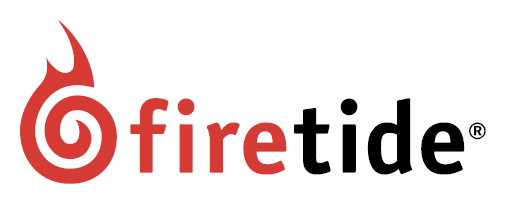 Firetide,; The city of St. Louis is launching a new initiative to make one of its most violent districts, the 21st Ward, a much safer place through a combination of initiatives. The goal is to bring the residents together to fight against crime and take back their neighborhoods. The city will be supporting these efforts by providing high-tech crime-fighting tools such as funding the installation of state-of-the-art surveillance cameras in key locations and working directly with the community to institute neighborhood watch programs.
These programs are the brainchild of Alderman Antonio French whose personal mission is to bring the residents together to fight back at crime and rebuild the 21st Ward block by block and make it a safer place to live. He has started with the worst blocks to rebuild houses as well as work with the city's police department to determine the best locations to install surveillance cameras to deter drug dealers and violent criminals.
Alderman French's vision is now being realized with the launch of a 12-camera, 10-mesh node advanced wireless system, Firetide's HotPort 7000, that keeps watch over the 21st Ward's most troubled neighborhoods. The real-time video surveillance system transmits evidence-grade video to the Ward's office, the downtown police station and the North City patrol station, where trained operators can view the cameras and alert the ground crews to an ongoing incident and help get immediate response to the area. He hopes the surveillance system will save lives and ultimately eradicate crime in these troubled areas.
The wireless video surveillance system was implemented by River City Technology Group, a local security integrator that won the competitive bid in 2010 and uses Firetide's wireless infrastructure mesh technology. The company's principal, Daryl Andershock, worked closely with the 21st Ward to demonstrate the wireless technology's capabilities, conduct an on-site trial and specify the network design that met the 21st Ward's public safety needs while providing best-in-class performance for their system.
The system deploys 10 Firetide MIMO infrastructure mesh nodes, 12 Panasonic IP video cameras and OnSSI Ocularis video management software. Having completed the video surveillance project, the Ward is looking for ways to extend the functionality of the system by providing remote access to camera feeds from the streets, as well as delivering community services over the wireless network.
Comments
"This new surveillance system will be the backbone of our efforts to make the 21st Ward a safer place for all of its residents. We dream of a neighborhood that is free of drug dealing and people engaging in violence," said French. "Until that time comes, the biggest value of the system is to provide evidence to the court systems after a crime occurs. The system's high-resolution video and the ability to zoom in real time to identify license plates and individuals are extremely valuable to prosecuting crimes. The cameras will be the 'witnesses' that we often do not have. We had a few instances, especially last summer, when a crime occurred in broad daylight; when police got there, there were no witnesses. A few successful prosecutions will help get these criminals off the street and will send a clear message to potential criminals that they are being watched."
"Firetide's HotPort 7000 based on MIMO mesh technology is ideally suited for the 21st Ward's needs and provides a host of advantages over a wired fiber network-based solution. This mesh can easily handle the massive size of video files being recorded and sent wirelessly over the network without any hiccups that are typical in other wireless solutions," said Andershock. "You can capture HD-quality video that is recorded in real-time, which gives the people monitoring the ability to zoom in for crystal clear images, which are incredibly useful when making an arrest and in the subsequent trial."
"This would have been a multi-million dollar project if they went with a fiber-based network, so they are realizing a tremendous amount of savings, which I would estimate to be close to 90 percent, saving tax payers a great deal of money," continued Andershock. "It is also easily upgradable, as the 21st Ward has an infrastructure that can add additional functionality and devices to the network."
"The more I learned about the success of other cities such as Newark and Chicago using a wireless network for surveillance, the more this approach made sense," said French. "If I had proposed a wired network, the costs would have been so prohibitive, it would have never seen the light of day. Now we have our wireless backbone in place that opens up many new options, such as our future plans to equip our neighborhood watch patrols with hand-held devices to view cameras in real time, providing an extra set of eyes on the ground."
"St. Louis' 21st Ward is a prime example of what a municipality looking to make sweeping changes in their community through technology can do on a limited budget," said Bo Larsson, CEO of Firetide. "By harnessing the power of mesh technology, cities of any size can quickly deploy a state-of-the-art wireless solution that can handle any task thrown at it, is easily expandable and can be deployed in the fraction of the time needed to install a wired network –  all at a small percentage of the cost."
About Firetide Inc.
Firetide is the leading provider of wireless infrastructure mesh networks that enable concurrent video, voice and data for government, transportation and commercial applications. Firetide provides reliable high-performance wireless infrastructure mesh and access solutions for video surveillance, Internet access, public safety networks and temporary networks wherever rapid deployment, mobility and ease-of-installation are required. Headquartered in Los Gatos, Calif. with offices in Asia Pacific.
For more information, please visit our Firetide Product Page