Wireless Networking News
Published on August 15th, 2011 | by Alexis Argent
0
Social media-based malware's threat to network security depends (partially) on browser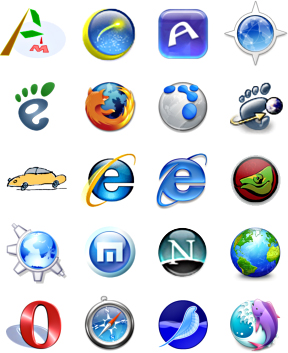 The use of different web browsers changes the level of threat posed by socially engineered malware to network security, according to a report issued this week by NSS Labs.
Socially engineered malware (SEM) remains the most common security threat facing Internet users today, claiming one third of internet users as victims. These attacks pose a significant risk to individuals and organizations by threatening to compromise, damage, or acquire sensitive personal and corporate information. European and American users have found themselves particular targets of malware authors over the last 12 months. North America has consistently been the primary host of malicious URLs, while users in Asia have been victims of the greatest number of malicious URLs.  
Browsers tested in the report include:
Apple® Safari® 5
Google Chrome™ 12
Windows® Internet Explorer® 9 (IE9)
Mozilla® Firefox® 4
Opera™ 11
Key findings from the reports show
Browsers can offer an additional layer of protection beyond antivirus.
Results varied from Q3 2010 test, with IE9, Chrome, and Opera showing improvement, while Firefox and Safari decreased in protection.
Microsoft's IE9 achieved over 99% in protection results with the new Application Reputation feature.
The runaway winner of the safest browser title, the security company announced, was Microsoft's Internet Explorer 9, thanks to its new Application Reputation feature and improvements to the SmartScreen Filter technology. IE9 blocked 99.9 percent of the unique URLs it encountered in testing, and achieved an over-time protection score of 99.2 percent. The company praised Microsoft's leveraging of cloud technology to achieve these results.
A very distant second place was taken by Google's Chrome 12, which only managed to stop 13.4 percent of the unique URL attackers, according to NSS. Firefox 4 and Safari 5 tied at 7.6 percent apiece, while Opera 11 brought up the rear with a 6.1 percent mark.
Many experts have highlighted the challenges – and opportunities – social networks provide to businesses. With the right network security standards in place, the tools can provide valuable communication and collaboration functionality at a minimal cost.
About NSS Labs, Inc.
NSS Labs, Inc. is the leading independent, information security research and testing organization. Its expert analyses provide information technology professionals with the unbiased data they need to select and maintain complex security products for their organizations. Pioneering intrusion detection and prevention system testing with the publication of the first such test criteria in 1999, NSS Labs evaluates firewall, unified threat management, anti-malware, encryption, web application firewall, and other technologies on a regular basis. The firm's real-world test methodology is the only one to assess security products against live Internet threats. NSS Labs tests are considered the most aggressive in the industry. Founded in 1991, the company has offices in Carlsbad, California and Austin, Texas.
NSSLabs, Via Airtight Networks
For more information, please visit out Airtight Networks Product Page