Business Wireless
Published on August 30th, 2011 | by Alexis Argent
0
Security Products Magazine Names Firetide Mobility Infrastructure Family 2011 New Wireless Product of the Year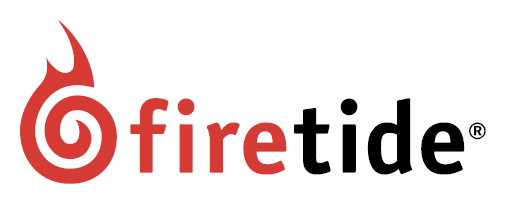 Firetide's Mobility Infrastructure has been selected as the winner of Security Products magazine's '2011 New Product of the Year Award' in the wireless technology category.
Firetide's Mobility Infrastructure, which includes the HotPort 7000 and FMC-2000, delivers reliable, uninterrupted Internet connectivity from virtually any moving vehicle including first responders, trains, buses, and more, enabling a range of exciting new applications that were not possible before.  Essentially any standard Ethernet or Wi-Fi-enabled device such as iPhones, laptop computers, even video security cameras, can maintain continuous network connectivity, even while travelling at high speeds. 
Examples of customer uses for Firetide's Mobility Infrastructure:
Police cruisers or private security patrols have access to video feeds from fixed video cameras around town providing virtual eyes monitoring to more locations, reducing response time and enabling them to be better prepared in responding when a problem occurs;

Emergency Medical Services (EMS) vehicles send critical information about a patient in transit, such as heart rate, blood pressure, etc., enabling the emergency room to be better prepared to treat the patient upon arrival;

Public transit vehicles such as buses or trains can utilize video security to monitor rider activities and help in quickly identifying problems so action to protect riders.  Video can also be used as evidence in court such as to identify a personal property theft or vandalism.
"The New Product of the Year contest gets better every year with a wider array of products and incredible technologic advances," said Ralph C. Jensen, editor-in-chief at Security Products magazine. "This year, participation focused on more product verticals that captured every segment of the security industry. We appreciate the entrants and their willingness to share the newest innovations of security products with us and our readers."
"Winning the Security Products New Wireless Product of the Year is a welcomed reward that highlights Firetide's dedication in developing the very best in wireless broadband products," said Bo Larsson, CEO of Firetide. "We have worked tirelessly to create highly reliable and secure solutions that have a great deal of flexibility in deployment and are cost effectively utilized for a wide range of applications, from security to municipal services to public access.  It's an honor to be recognized by an industry leading security publication."
The Security Products New Product of the Year Award honors the outstanding product development achievements of security equipment manufacturers whose products are considered to be particularly noteworthy in their ability to improve security. 
About Firetide Inc.
Firetide is the leading provider of wireless infrastructure mesh networks that enable concurrent video, voice and data for government, transportation and commercial applications. Firetide provides reliable high-performance wireless infrastructure mesh and access solutions for video surveillance, Internet access, public safety networks and temporary networks wherever rapid deployment, mobility and ease-of-installation are required. Headquartered in Los Gatos, Calif. with offices in Asia Pacific.
For more information, please visit our Firetide Product Page