Business Wireless
Published on July 13th, 2011 | by Alexis Argent
0
School of The Arts, Institute of Chicago Saves $150,000 using Bridgewave's Gigabit Wireless Links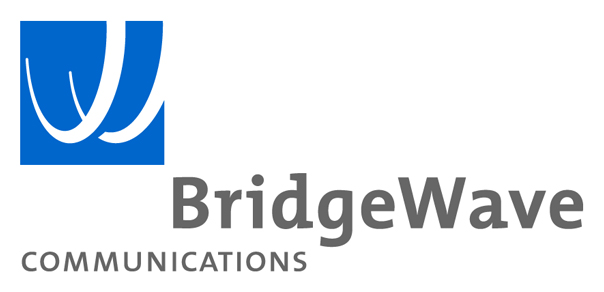 BridgeWave Communications, the leading supplier of 4G millimeter wave backhaul solutions, today announced that the School of the Art Institute of Chicago (SAIC) deployed several AR60-AES gigabit wireless links to connect six campus buildings in downtown Chicago. The School's curriculum relies heavily on Internet connectivity and high network throughput between buildings, and BridgeWave's ultra-high capacity links are used to support numerous campus network services – including voice, video, bandwidth-intensive applications and emerging technologies.
Since 2002, the School of the Art Institute of Chicago (SAIC) has operated a Campus Area Network consisting of several unlicensed Fast Ethernet point-to-point wireless links that connect several campus buildings in a mesh topology. In 2009, the Department of Information Services began to explore options to upgrade the network with technology that was reasonably priced, secure, highly-reliable and operated at a data rate of 1000 Mbps.
Kevin Lint, executive director of telecommunications and network services at the Art Institute of Chicago, reviewed several options, including dark fiber and leased-lines, but quickly discovered that meeting a data rate requirement of 1000 Mbps cost-effectively could only be achieved with either leased Metro Area Ethernet or millimeter wave wireless technology.  Since SAIC's campus is located in downtown Chicago, and its buildings are situated within close proximity of each other, Kevin determined that a network of BridgeWave's high performance 60GHz wireless links was the preferred solution.
"BridgeWave offered what other vendors in the market didn't – embedded AES encryption, link state propagation, a superior management interface and a reasonable price," said Lint. "BridgeWave's 60 GHz radios offer five-nines availability and can be deployed at a fraction of the cost of leasing Metro Area Ethernet service.  The decision to go with BridgeWave was simple."
SAIC initially deployed five AR60-AES wireless links and migrated all voice and network services to them, with three additional links deployed in a second phase in order to bring two residence halls onto the network. Installing a link took very little time – the entire installation process, including alignment, configuration, performance testing and activation, was completed within a day or two. "We found that installing BridgeWave equipment was considerably easier than our previous point-to-point wireless links, which required the installation and on-going maintenance of LMR-series coaxial cable and connectors," shared Lint. With BridgeWave's wireless solutions, standard fiber cabling from the network switch or router is simply connected to the radio, easily extending LAN connections across campus.
BridgeWave's AR60-AES solution has dramatically improved the performance and reliability of SAIC's Campus Area Network in a very cost-effective manner. When compared to Metro Area Ethernet service, the BridgeWave installation at SAIC represents an annual savings of roughly $150,000.  SAIC relies on its Campus Area Network to access the Internet and systems hosted on servers located in a central data center, and standardizing the Campus Area Network on BridgeWave technology has allowed SAIC to meet its current and future demand for higher throughput between buildings.  
Comments
"BridgeWave's wireless links are a 'perfect fit' for the School of the Art Institute of Chicago. We're now operating a high performance, highly reliable Campus Area Network," added Lint. "Not only has the equipment performed flawlessly and allowed us to eliminate leased-lines, but we've been able to consolidate Internet connectivity for all six buildings to a single centralized Internet connection."
"Gigabit wireless solutions are an affordable and easy-to-deploy alternative to leased-lines or laying fiber," said Amir Makleff, president and CEO of BridgeWave. "The School of the Art Institute of Chicago has invested in a network that is scalable and supports VoIP traffic and bandwidth-rich applications, all while saving a substantial amount of money."
About the School of the Art Institute of Chicago
A leader in educating artists, designers, and scholars since 1866, the School of the Art Institute of Chicago (SAIC) offers nationally accredited undergraduate, graduate, and post-baccalaureate programs to nearly 3,200 students from around the globe. Located in the heart of Chicago, SAIC has an educational philosophy built upon an interdisciplinary approach to art and design, giving students unparalleled opportunities to develop their creative and critical abilities, while working with renowned faculty who include many of the leading practitioners in their fields. SAIC's resources include the Art Institute of Chicago and its new Modern Wing; numerous special collections and programming venues provide students with exceptional exhibitions, screenings, lectures and performances.
About BridgeWave Communications
BridgeWave Communications is the leading supplier of high-capacity 4G millimeter wave backhaul and gigabit wireless connectivity solutions. BridgeWave's carrier-grade, point-to-point wireless FlexPort® links provide a future-proof mobile backhaul solution for carriers and mobile operators looking to support 4G/LTE/WiMAX adoption. PicoHaul™ links provide the same carrier-grade high-capacity, small-cell backhaul for dense cell deployments. The company's 60 GHz and 80 GHz links offer up to ten times the bandwidth of comparably-priced lower-frequency license-free and licensed-band wireless links, while providing superior interference immunity and data security. Founded in 1999, BridgeWave is headquartered in Santa Clara, California.
For more information please visit our Bridgewave product page: Bridgwave Communications