Manufacturer News
Published on October 15th, 2013 | by Alexis Argent
0
Ruckus Wireless Smart Wi-Fi Offers Unequaled Service and Support for Renowned International Bakery
Ruckus Wireless has been selected by Le Pain Quotidien, to supply it with Ruckus Smart Wi-Fi products and technology for use within its corporate headquarters and bakery stores across the U.S. Le Pain Quotidien currently operates more than 185 bakery-café locations worldwide in 17 countries. LPQ wanted to better leverage Wi-Fi Solutions to improve the customer experience while increasing the efficiency of its operations. It also saw Wi-Fi as a good way to attract and keep customers more engaged with the opportunity to use Wi-Fi analytics as insight into innovative new services in the future.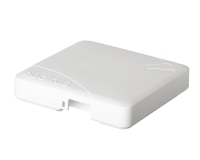 To improve service efficiency and guest access, LPQ is standardizing on Ruckus ZoneFlex Indoor and Outdoor dual-band 802.11n Smart Wi-Fi access points U.S. retail locations. The Smart Wi-Fi products are being used to support line of business applications such as in-store electronic point-of-sale (POS) systems that give staff greater flexibility and a better way to take orders, settle bills and provide better service levels. 
Given the unprecedented use of smart mobile devices within nearly every facet of our society, we view Wi-Fi not only as a competitive necessity but more importantly as a strategic utility that can be used in a myriad of ways to improve the operation of our business," said Cezary Moroz, IT Director for Le Pain Quotidien. " The problem is we found that not all Wi-Fi is created equal. We understand how our customers work, live and play as well as the role that wireless technology has in their lives," added Moroz. "As a result, we have found that providing fast and reliable Wi-Fi has both a direct and indirect impact in increasing revenue. Interference, coverage and reliable connectivity were also becoming real issues for us."
According to LPQ, their previous experience with Wi-Fi had left a "bad taste in our mouth," as the legacy system installed was unstable, often requiring staff to reset the system as more users tried to connect. The system also didn't provide dynamic assignment of wireless traffic to the appropriate virtual LAN (VLAN) and couldn't be centrally managed.
What we needed was a more industrial strength, PCI-compliant Wi-Fi system that not only was easy to manage from a single point but also one that would provide an exceptional wireless experience with consistent performance to multiple user groups, especially as environmental conditions changed," said Raymond Stensholt, IT manager for LPQ. "We found the Ruckus Smart Wi-Fi system to be one of the only WLAN solutions to really address these requirements head on. We needed a Wi-Fi system that could handle a large number of concurrent user connections, extend signal range, maintain stable connections and deliver higher aggregate throughput," explained Stensholt. "Yet when it came to each vendor's offerings, these requirements seemed to compete against each other."
Share this item with your friends or work colleagues.  If you want to stay up to date with our latest products, industry news and offers you can sign up to our monthly newsletters, keep up to date with us on Facebook or follow us on twitter @4Gon