3G/4G
Published on December 13th, 2012 | by Alexis Argent
0
Ofcom welcomes applications for 4G auction
Ofcom have welcomed applications to take part in the 4G auction – the largest ever mobile spectrum auction in the UK.
4G will revolutionize mobile broadband, producing speeds that have never been achieved before. 4G Technology will have a huge impact on our everyday lives. More devices are offering a 4G service including 4G/LTE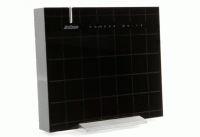 Routers. Examples f 4G routers include the Netcomm Wireless 4G100W and the Teldat bintec RS232j-4G. They enable connection to the LTE Network, making it possible to stream high-definition video and download files quickly.
The window for applying to take part in the auction opened at 10:00 on Tuesday, with potential bidders having until 16:00 today to submit their application along with an initial deposit of £100,000.
Ed Richards, Ofcom Chief Executive, said:
We have fired the starting gun on the 4G auction process. In the past year alone, mobile internet usage has doubled. The 4G auction will release crucial capacity to support future growth, helping to boost UK productivity, innovation and drive significant improvements to mobile broadband availability across the UK."
Auction lots
Bidders will be competing for spectrum in two separate bands – 800 MHz and 2.6 GHz. The lower frequency 800 MHz band is part of the 'digital dividend' freed up when analogue terrestrial TV was switched off, which is ideal for widespread mobile coverage.
The higher frequency 2.6 GHz band is ideal for delivering the capacity needed to deliver faster speeds to large numbers of consumers in towns and cities across the UK. These two bands add up to 250 MHz of additional mobile spectrum, compared to 333 MHz in use today. Both bands are being packaged into smaller lots so that they can be acquired by multiple operators.
This combination of low and high frequency spectrum creates the potential for 4G mobile broadband services to be widely available across the UK, while offering capacity to cope with significant demand in urban centres.
What to expect from 4G
4G services should make it much quicker to surf the web on mobiles – speeds can be nearer to what is currently experienced with home broadband.
Because of this, 4G is ideally suited for high-bandwidth data services such as streaming high-quality video, watching live TV and downloading large files.
For the typical user, download speeds of initial 4G networks could be around 5-7 times those for existing 3G networks. This means a music album taking 20 minutes to download on a 3G phone and just over three minutes on 4G. This is based on existing 3G speeds being 1 Mbit/s on average and 4G speed being 6 Mbit/s (on average between 5 and 7 times faster).
Share this item with your friends or work colleagues.  If you want to stay up to date with our latest products, industry news and offers you can sign up to our monthly newsletters, keep up to date with us on Facebook or follow us on twitter @4Gon