Networking Hardware
Published on August 4th, 2011 | by Alexis Argent
0
Introducing Two All-New Ubiquiti UniFi UAP Models – UAP Outdoor and UAP Mini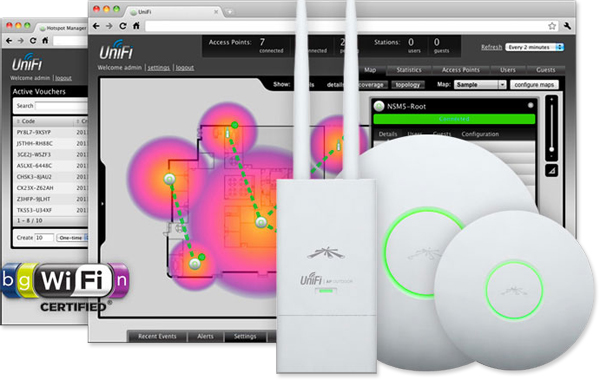 The two new, upcoming Ubiquiti UniFi UAP models will prove to be valuable additions to the UniFi UAP range; highlighted by the UAP Outdoor, the first official 2×2 300Mbps UniFi Outdoor solution.
Ubiquiti UniFi UAP Outdoor
The Ubiquiti UniFi UAP Outdoor offers 2×2 MIMO, 300Mbps throughput whilst utilising 802.11b/g/n standards. The Ubiquiti UniFi UAP Outdoor Access Point includes dual omni antennas.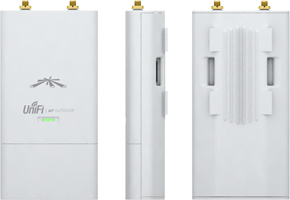 Prospective pricing for the UAP Outdoor will be £109.52, subject to change upon release.
Ubiquiti UniFi UAP Mini
The Ubiquiti UniFi UAP Mini offers 150Mbps throughput utilising 802.11b/g/n short-range performance in a very small and cost-effective footprint.

Prospective pricing for the UAP Mini will be £44.61, subject to change upon release.
More information will be made available as soon as possible…
UniFi OS 2.0
Along with the upcoming release of two new Ubiquiti UniFi UAP models, Ubiquiti are releasing a new version of the UniFi OS that features several improvements such as:
Wireless Uplink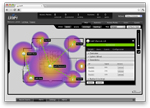 Supports wireless uplink, each wired AP can have up to 4 downlinks
Allows runtime change of network topology
Allows wireless adoption of 2.0.0 APs in default state
L3 Manageability
Allows the controller to run in a different subnet
Allows no-touch AP provisioning by using DHCP Option 43 or DNS
Provides UniFi Discovery utility to make local AP to inform back to the controller in NOC or Cloud
Hotspot with Billing and Customization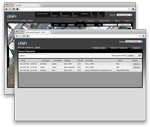 Built-in support for billing integration (Paypal) accepting major credit cards and paypal
Built-in support for voucher-base authentication
Built-in hotspot manager for voucher creation, guest management, payment refund
Allows full customization of portal pages
Rate Limiting
You can limit the upload / download speed per WLAN. You can even override it per user.
Allow different rate-limiting for different hotspot packages (in official release)
Other Enhancements/Bug fixes
Proper TX Power control allowing customized TX-power setting. Always shown as EIRP.
Allow setting of WPA1-Only / WPA2-Only, TKIP / CCMP(AES)
Google Map integration (you can use Google Map in the Map view)
Email notification for alerts
Bonjour support: in additional to UPnP, UniFi controller will announce its presence (so you don't have to remember the IP of the controller)
Shows "Managed by Other" for APs that were managed by old controller. An "advanced adoption" option is added to allow take-over.
Controller will check for port availability and display error messages during start up
WPA passphrase now accepting all printable characters (including space at begin/end)
AirMax World Conference 2011
Las Vegas – October 13th
Directly following Wispapalooza, Ubiquiti Networks will be holding a special AirMax World Conference show on Thursday, October 13th at the Flamingo hotel in Las Vegas. Join them as they unveil and demonstrate some of their latest products and technologies. Registration is now open, reserve your spot today at the Ubiquiti website!