Announcements
Published on July 4th, 2013 | by Alexis Argent
0
NetComm Wireless Honoured in The Australian Business Awards 2013
NetComm Wireless has been honoured in three prestigious categories of The Australian Business Awards 2013: Business Innovation; Best Industrial Product and Product Innovation.
The Australian Business Award for Best Industrial Product acknowledges the unique M2M customisation capabilities of the NetComm Wireless M2M WiFi Router with Voice (NTC-40WV); and The Australian Business Award for Product Innovation recognises the groundbreaking impact of the NetComm Wireless Outdoor 3G WiFi Router (NTC-30WV) on enhancing wireless communications in weak coverage areas, both on land and offshore.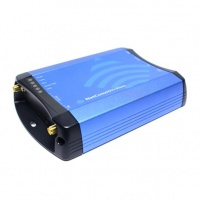 Netcomm continue to go from strength to strength, offering 3G Routers to the market. They also offer a 4G solution in the form of the Netcomm Wireless 4G100W. 
David Stewart, CEO and Managing Director, NetComm Wireless, says the business and product awards provide important recognition of the organisation's commitment to driving innovation and advancing business efficiency, productivity and profitability through the development of highly adaptable wireless Machine-to-Machine (M2M) technologies.
It is a tremendous honour to have won The Australian Business Award for Best Industrial Product in addition to winning both the award for Business Innovation and Product Innovation for the second year running. These accolades acknowledge the continued success of our M2M innovation strategy which has enabled us to partner with global industry leaders and grow our presence in M2M markets worldwide," he said.
Now in its eighth year, The Australian Business Awards is a highly regarded national program with an established set of business and product award categories assessing the core values of business excellence, product excellence, sustainability and responsibility. The program engages with leading corporate, government and non-government organisations across key industry segments, including financial, manufacturing, professional services, energy, telecommunications, construction, transport, healthcare, education, food services and retail. Winners of the program are publicly honoured for their industry-leading initiatives and products.
NetComm Wireless was established over 30 years ago and is today recognised as one of the world's most innovative companies. The Australian Business Award for Innovation was won by NetComm Wireless for a second consecutive year for its successful transition from a company that transformed consumer communications into a company that is now pioneering wireless M2M communications through the development of technologies that support the remote monitoring and management of equipment and systems across diverse industry sectors in areas such as: health, retail, utilities, security, transport, meteorology and mining.
NetComm Wireless is a worthy recipient and has demonstrated a commitment to excellence that stands out amongst a dynamic field of Australia's elite said Ms Tara Johnston, Program Director, The Australian Business Awards. The Australian Business Awards recognise our most innovative organisations, their outstanding achievements and contribution to the Australian economy. The awards raise the bar across all aspects of quality management and provide organisations with ways to review their business and product performance as well as identify their core strengths." 
Share this item with your friends or work colleagues.  If you want to stay up to date with our latest products, industry news and offers you can sign up to our monthly newsletters, keep up to date with us on Facebook or follow us on twitter @4Gon