Business Wireless
Published on March 4th, 2013 | by Alexis Argent
0
National Exhibition Centre Selects Xirrus
Xirrus has announced that The National Exhibition Centre (NEC) and sister venue the LG Arena, in Birmingham, have deployed Xirrus Wireless Arrays to deliver high capacity connectivity to 3 million annual visitors. The wi-fi solution enables the venue to provide free wireless access across its 20 interconnected halls along with multiple restaurants, bars and public spaces.
The NEC occupies a vast 610 acre site, eight miles from Birmingham City Centre and hosts over 140 trade and consumer shows, and more than 400 live events and conferences every year.
"In today's digital world NEC visitors want to stay connected with their social and business lives at all times, leading to an increased demand for wireless capacity." said Kathryn James, Managing Director at the NEC. "Our objective is to hold onto our position as the best venue in the UK and to do so we need to provide cutting edge facilities. Our customers told us that Wi-Fi was a priority if we wanted to make the NEC an even better place to visit."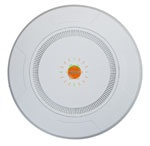 Xirrus have an extensive range of wireless array products to help fit a wide range of different needs and requirements. The XR-1000 series consists of the Xirrus XR-1220 and the  Xirrus XR-1230. The XR-6000 series includes models such as the Xirrus XR-6820, the  Xirrus XR-6830, the  Xirrus XR-7220 and the  Xirrus XR-7230. Xirrus have recently announced their first access point onto the market, the Xirrus XR-520. 
Previously, the NEC had provided Wi-Fi in main public areas via The Cloud, which operated solely as an overlay service on the NEC's own network. The NEC decided to implement their own solution based on Xirrus in order to support thousands of concurrent, heavy bandwidth users across its exhibition, conference and organiser suites. The new infrastructure optimises the WIFI connections for those devices operating in the 2.4 GHz range, as well as the increasing number of those operating in the 5GHz range such as the new iPhone 5.
To address these issues the NEC installed 155 Xirrus Wireless Arrays to provide free and ubiquitous wireless access throughout the halls, organiser offices, public areas, catering outlets and conference suites. The NEC calculated the Xirrus solution would have to provide seamless connectivity for up to 22,000 concurrent users, which was calculated by a connectivity ratio based on the venue's maximum capacity.
Xirrus was the only supplier that demonstrated the ability to effectively deliver high density Wi-Fi for the exhibition industry," said Murray Dickson, the NEC's Business Solutions Analyst. "Xirrus' unique grouping of multiple access points within a single array was also a key differentiator along with visibility into applications on the network so we can deliver a more reliable user experience."
Having fewer physical units helped us to reduce resources spent on infrastructure installation, as well as support and maintenance, which can often be problematic in a venue of this scale. Additionally, Xirrus allows us to future proof our investment as Its arrays are designed to support the new 802.11ac standard – if we want to upgrade, we can add or swap 802.11ac modules into existing arrays," he added.
Share this item with your friends or work colleagues.  If you want to stay up to date with our latest products, industry news and offers you can sign up to our monthly newsletters, keep up to date with us on Facebook or follow us on twitter @4Gon