Wireless Networking News
Published on August 8th, 2011 | by Alexis Argent
0
Hoteliers Continue Move to More Reliable Wi-Fi to Combat the Onslaught of Wireless-Only Devices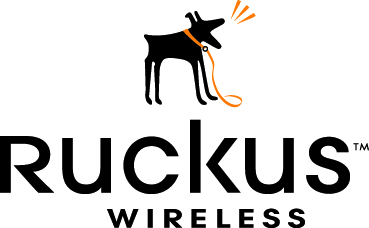 Ruckus Wireless today announced that Larkspur Hotels & Restaurants (Larkspur), a west coast collection of upscale all suite and boutique hotels and restaurants, has standardized all 23 of its properties on the Ruckus ZoneFlex™ Smart Wi-Fi system.
Since January 2011, Ruckus Wi-Fi products and technology have been deployed in more hotels around the world than any other enterprise-grade Wi-Fi system.
With the proliferation of mobile devices and tablet computers in use by consumers and business travelers alike, has come increased pressure on hotel operators to provide steady, reliable wireless broadband access while also ensuring there is plenty of bandwidth to go around. Hotel chains like Larkspur are investing in cost-effective advanced Smart Wi-Fi technology to not only meet today's demands for high speed Internet access (HSIA), but also to future-proof their properties with wireless networks that will support new applications and devices for years to come.
"Reliable wireless access has become as important to hotel guests as a bar of soap," said Jim Hansen, executive vice president for Larkspur Hotels and Restaurants. "The need for always-on, never faltering Wi-Fi connectivity is the same for business executives and families on vacation. Whether it's streaming a Netflix video on their iPad or sending large files to the corporate office, if the connection breaks, guests are extremely unhappy. With its patented technologies, Ruckus has clearly differentiated itself as the system of choice to take hotel Wi-Fi where it needs to go – everywhere."
Delivering the Comforts of Home with Better Wi-Fi
Established in 1996, Larkspur Hotels & Restaurants is a rapidly growing company headquartered in Larkspur, California, just north of San Francisco. With the help of Hotel Internet Services (HIS), the company is replacing a legacy network of access points with Ruckus Smart Wi-Fi indoor products. To provide complete coverage at every property, Larkspur Hotels is using roughly half the number of Ruckus access points (APs) it had in place previously.
Like many hotels, high-speed Wi-Fi Internet access and ubiquitous coverage was quickly becoming a primary requirement across Larkspur's properties as more and more guest surveys where showing. Meanwhile a dramatic increase in the number of wireless-only devices being brought into Larkspur hotels exacerbated the need to switch out older Cisco Wi-Fi technology to state-of-the-art Smart Wi-Fi. So Larkspur acted quickly by selecting patented Ruckus Smart Wi-Fi products and technologies.
Unlike conventional Wi-Fi products, each ZoneFlex AP integrates a miniaturized adaptive antenna array that forms and directs Wi-Fi signals only where they are needed – constantly focusing and steering RF energy over the fastest signal path. This ensures higher data rates at longer ranges without any manual tuning, while extending the range and reducing the number of APs needed to cover any given area.
With the Ruckus Smart Wi-Fi system in place, Larkspur Hotels is providing guests with reliable and ubiquitous wireless high-speed Internet connectivity. And because of its unique support for multimedia, the ZoneFlex Smart Wi-Fi system lets Larkspur explore new wireless applications such as using the network for in-room HD on-demand IP-based video streaming and digital information displays as well as VOIP handsets and other next-generation technologies.
Comments
"Larkspur's previous Wi-Fi systems were supposed to deliver property-wide coverage, but never did, even as more APs were added," said Gary Patrick, president of HIS. "There were always problem locations where getting a signal was difficult, and other areas where connections were either slow or inconsistent."
"Once we made our Wi-Fi move, we quickly discovered that on top of surprising performance increases delivered through its adaptive antenna technology, the Ruckus ZoneFlex system had a much lower total cost of ownership," said Hansen. "Not only did we see lower capital costs from having to deploy fewer APs at each site but we were able to deploy these systems much more quickly, in many cases using their Smart Mesh technology to overcome wiring limitations in older buildings. The unique combination of these technologies and capabilities let us streamline the whole deployment process while delivering much stronger and faster Wi-Fi throughout our properties."
About Hotel Internet Services
Founded in 2003, Hotel Internet Services (HIS) is a leading provider of secure wired and wireless Internet services, IPTV, VOD, 24×7 guest support and monitoring services, unattended business centers, meeting & convention services for hotels, resorts, timeshares, casinos, and other venues.  Over 250,000 business and leisure travelers use HIS Internet services each month. HIS provides services to hundreds of hotels, resorts, casinos meeting and conference venues across the US, supported by offices in California, Florida and Nevada.
About Ruckus Wireless
Ruckus Wireless is new class of technology company revolutionizing Wi-Fi for both the enterprise and service provider markets. Based in Sunnyvale, CA, Ruckus is credited with developing "Smart Wi-Fi." Smart Wi-Fi breaks the conventional barriers that have prevented the reliable transmission of voice, video and data over standard 802.11 technology. The company was formed in 2004 by Selina Lo, Victor Shtrom and Bill Kish.
For more information regarding Ruckus Wireless Products, please visit our Ruckus Wireless page.