Manufacturer News
Published on June 21st, 2017 | by David Frith
0
GPS Sync is now available for Ubiquiti airMAX AC networks
GPS synchronisation is now available for Ubiquiti airMAX AC networks with a firmware upgrade.
GPS Sync Users Share Their Experiences
If you haven't tried GPS sync with AC Prism radios, I HIGHLY suggest it. We have a number of them operating at this same site with great luck.
– Tony Piero, Wireless Internet Services, Inc.
So far the results of tests of the fixed frame / GPS sync features have been beyond our expectations. The biggest benefit I have noticed so far is that latency is much more consistent on heavily loaded links than it had been on normal airMAX. This will be a great benefit for VoIP. Can't wait to see how well channel re-use works as we turn this up on more APs and towers.
– Randy Cosby, Infowest
Ubiquiti GPS sync transcended our network to an entirely new level. After activating GPS sync we are now seeing perfect MOS scores on our VoIP calls, and over 90 Mbps capacity per sector.
– Joe Glende, Hiawatha Broadband Communications, Inc.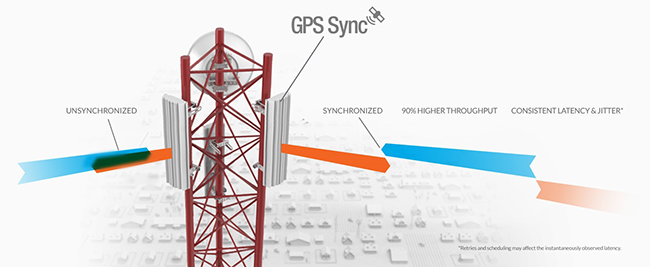 Superior Scalability
Deploy GPS synchronisation and take advantage of greater performance with less spectrum.

Design Examples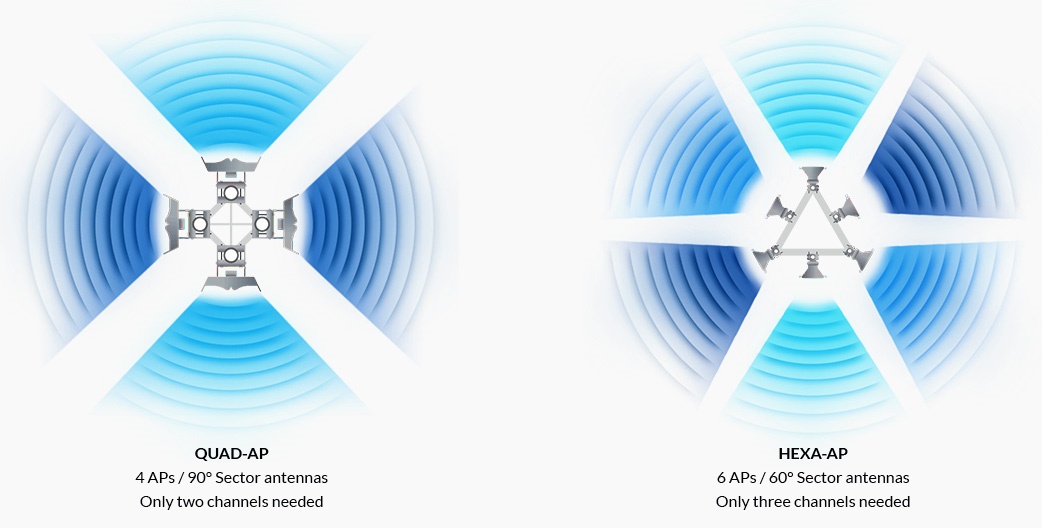 Greater Throughput
GPS Sync with airMAX AC delivers over 90% higher throughput than competing synchronised systems.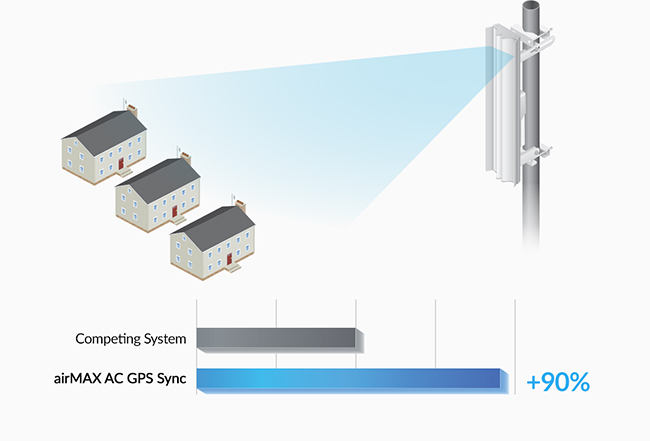 Increased Reliability
Experience stable and consistent performance with low latency and high throughput across your carrier-class network.