3G/4G
Published on April 27th, 2012 | by Alexis Argent
0
Global Launch of the Sub10 Liberator-V1000
Sub10 Systems are pleased to announce the launch of the Sub10 Liberator-V1000.
This latest addition to the Liberator family shares the same small form factor, frequency band, spectral efficiency and many features of the V320, but offers blistering data throughput, at the Ethernet, of a true 1Gb (full duplex), over ranges up to 800 metres.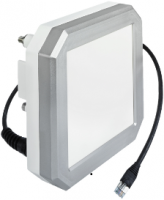 The Sub10 Liberator-V1000 offers the following features
Easy installation – The '2 box' concept of the Liberator-V1000 allows an end user to install it as easily as any other network component. The radio and power source are connected to a network node using a single, outdoor rated, CAT 5e Ethernet cable carrying power and data. Alignment of the link is done using a visual alignment tool or via a standard multi-meter.
System administration: Link performance can monitored and optimised via the GUI based management system.
Throughput and availability. 'Guaranteed' full duplex 1Gbps rate at the Ethernet, combined with up to 99.999% availability.
License exempt operation – The system has been type approved for use in many countries.
Security – A complex proprietary radio interface significantly reduces the chance of any other system intercepting the 60GHz transmitted data. Additionally, a high level of data security is inherent in the product via signal absorption by atmospheric oxygen and the use of high gain/narrow beam width antennas.