Business Wireless
Published on July 28th, 2011 | by Alexis Argent
0
Extricom enables critical healthcare provider to deploy 24/7 mobile care planning software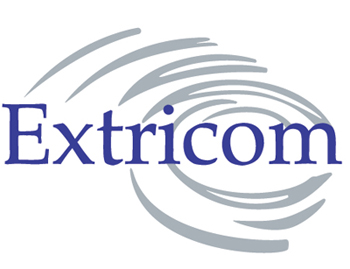 Extricom Ltd., a developer of enterprise wireless LAN that provides seamless mobility and high throughput with their patented Channel Blanket™ architecture to critical applications in warehouses, hospitals and schools has today released a new case study to the Healthcare Industry
Guild Care is a large charity based in West Sussex, in the UK, providing much needed services to older people and children and young people with special needs. Established in 1933, one of the organizations' main activities is providing residential care and accommodation for older people and people with dementia.
The four Guild Care homes provide accommodation for over 200 people. The charity decided to invest in a software package to help them maintain robust systems of record keeping underpinned by a dynamic and responsive system of care planning. The software has been developed and tailored to meet the needs in Guild Care homes. It provides a transparent mechanism for monitoring interventions, observations and resident goals and helps staff focus on the experience of those using their service.
In order for this system to be utilized throughout the 4 homes, Guild Care identified that wireless networks would need to be deployed. With that in mind, Guild Care also wanted to provide wireless access to their residents, in turn greatly improving their patient experience. To fulfill these wireless requirements, Extricom quickly became the solution of choice.
The 4 Guild Care homes range in size from 12,000 square feet to 40,000 square feet, each of them are large detached homes comprising a mix of residential bedrooms and treatment rooms spread over several floors. Primarily, the wireless deployment would be used to implement the 'iCare' software which would involve the use of 30 mobile devices (Panasonic Toughbook CHF1) across the 4 homes on a 24/7 basis. This was an essential requirement in order to record residents' daily care plans.
When fully utilized, the wireless will provide internet access for all residents and facilitate wireless phone usage by staff.
Comments
James Holley, IT Manager for Guild Care chose to consider solutions provided by Cisco, HP, Aerohive and Extricom. Under the guidance of Justin Lee, Project Manager at Cavendish Communications, an experienced Extricom Partner, it soon became clear that Extricom would be the solution best suited to Guild Care's needs.
"The Extricom Channel Blanket technology provides two physically separate wireless networks for use in the homes. This allowed the business use to be separated from the resident/public use ensuring that the business critical system had the bandwidth it required to operate. It also allows Guild Care to offer a flexible internet access solution for residents in the future".
Holley confirmed: 'The new solution helps us to maintain robust systems of record keeping underpinned by a dynamic and responsive system of care planning, automatic generation of reports, electronic stock control of drugs and access to online medical information. All of these benefits have been made possibly by deploying the Extricom solution in conjunction with 'iCare' and will save time for both care and administration staff as well as dramatically reduce the amount of paper records required'.
About Extricom:
Extricom is a manufacturer of 4th generation enterprise wireless LAN solutions, based on its Channel Blanket™ technology architecture. The Channel Blanket architecture provides wire-like reliability, high throughput, seamless mobility, unparalleled noise immunity, and is easy to install and maintain. In an era of intensive wireless usage powered by the market explosion of smart phones, iPads, iPods, tablets and other communication devices, voice, data, video, and location services are delivered with an always-on, robust and mobile Wi-Fi connection to any client, in any environment. Extricom Interference-Free™ WLAN is purpose-built to slash wireless complexity and future-proof your network for tomorrow's multi-service demands.
Extricom solutions are in use by customers operating in numerous industries worldwide, including Education, Healthcare, Manufacturing, Logistics and Warehousing, Retail and public venues. They have discovered the uncompromising performance, reliability and ease of ownership that are the hallmark of the Extricom WLAN.
Extricom serves its growing global customer base through offices in the USA, Europe and Japan, and by working with a global network of distributors and partners.
For more information regarding Extricom products, please visit our Extricom Product Page