Business Wireless
Published on August 25th, 2011 | by Alexis Argent
0
Ermer GmbH to Showcase Extricom Partnership at Communication World Mobility Event in Munich, Germany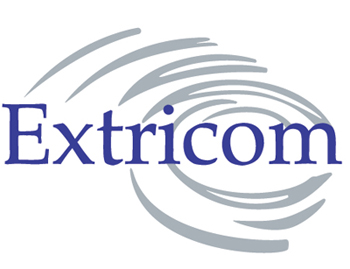 Extricom Ltd., a developer of enterprise wireless LAN that provides seamless mobility and high throughput with their patented Channel Blanket™ architecture to critical applications in warehouses, hospitals and schools has today announced that Ermer GmbH have joined the growing Extricom channel community in Germany and will be showcasing their new partnership at the Communication World 'ITelligent Mobility' event to be held in Munich on the 10th and 11th October 2011.
Renowned as software development, network planning and configuration specialists and with an elite team of scientists, programmers, IT consultants and service engineers, it was a natural choice for Ermer to add Extricom to their portfolio, further strengthening and facilitating their existing offerings and allowing them to develop additional market share in a region currently enjoying significant growth in Extricom wireless LAN deployment.
Ludwig Freudenstein, Ermer's Managing Director commented: "There is a growing demand for high coverage, capacity and performance-oriented wireless LAN in our region and in our opinion the Extricom product family is the most innovative and forward thinking WLAN on the market today, with particular reference to its truly seamless mobility offering. It fits perfectly with our company aims for the future'.
Communications World is a two day conference and trade exhibition that enables hardware and software companies, system vendors and service providers to showcase their latest web, enterprise and mobile office applications. This year, the theme is 'ITelligent Mobility', encouraging presentations around current and future trends and products to facilitate flexible and mobile IT for business.
'With Communication World, we create an environment and networking platform for innovative businesses that create and customize mobile solutions for corporate IT to develop and produce," explains Manfred Salat, Project Manager of Communication World. Over two days, ideas can be discussed, products presented, solutions discussed and new contacts made.  Munich, with its many IT companies and central location offers an ideal place to hold the event, with access to major markets in southern Germany, Austria and Switzerland'.
Moshé Weizman, Sales Director, EMEA at Extricom commented 'Intelligent Mobility and Unified Communications are the future for businesses worldwide. The Extricom WLAN solution is already enabling forward thinking companies across the globe to implement their mobility and unified communications strategy and as a company we are looking forward to demonstrating the qualities and benefits of Extricom to a new audience at Communications World this year'.
About Extricom:
Extricom is a manufacturer of 4th generation enterprise wireless LAN solutions, based on its Channel Blanket™ technology architecture. The Channel Blanket architecture provides wire-like reliability, high throughput, seamless mobility, unparalleled noise immunity, and is easy to install and maintain. In an era of intensive wireless usage powered by the market explosion of smart phones, iPads, iPods, tablets and other communication devices, voice, data, video, and location services are delivered with an always-on, robust and mobile Wi-Fi connection to any client, in any environment. Extricom Interference-Free™ WLAN is purpose-built to slash wireless complexity and future-proof your network for tomorrow's multi-service demands.
Extricom solutions are in use by customers operating in numerous industries worldwide, including Education, Healthcare, Manufacturing, Logistics and Warehousing, Retail and public venues. They have discovered the uncompromising performance, reliability and ease of ownership that are the hallmark of the Extricom WLAN.
Extricom serves its growing global customer base through offices in the USA, Europe and Japan, and by working with a global network of distributors and partners.
For more information regarding Extricom products, please visit our Extricom Product Page