Wireless Networking News
Published on September 7th, 2011 | by Alexis Argent
0
BridgeWave Communications Attending 4GWE Conference 2011, Austin TX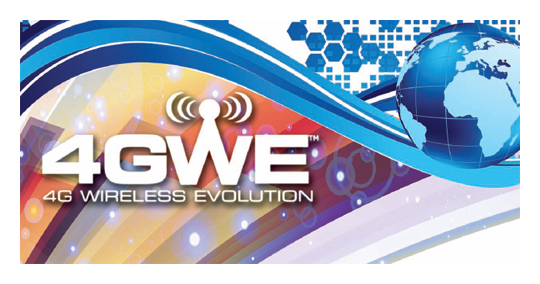 This years 4G Wireless Evolution Conference, set in Austin, Texas, looks set to be an interesting event. Confirmed as attendees, and Diamond-Level sponsors, are Bridgewave Communications; where they will be situated at Booth #1207, and be availiable to talk about all things wireless. Other companies confirmed to be attending include
AT&T,
DDB Unlimited
Sonus Networks
TowerStream
amongst many others.
4G Wireless Evolution Conference
4GWE focuses on the fact that we are at a significant turning point in our evolution to 4G networks and services. Understanding the variables that will dictate how 4G infrastructure will be deployed and delivered is critical to the entire mobile Internet ecosystem. Over the course of three days, the 4GWE Conference will provide attendees with an understanding of these variables and how they will affect the development of the Mobile Internet.
[iframe scrolling="no" frameborder="0″ width="450″ height="270″ src="http://www.tmcnet.com/tmc/videos/videoiframe.aspx?vid=3866&width=450&height=270″]
Themes
Representing the complete wireless ecosystem, 4GWE brings together service providers seeking answers on delivering services and meeting demand, device manufacturers and developers seeking to understand the killer 4G applications and the partners that will distribute these applications. This years themes are:
Is wireless Internet demand insatiable and will the network ever really meet the consumer's bandwidth needs?
How does a carrier prioritize traffic in and age of exploding application usage?
Delivering 4G through the mobile device
4G and the Enterprise, includes discussions on the Apply Ecosystem, Google's Android, 4G and disaster recovery and improving productivity with the smartphone.
4G Technologies including the value proposition of WIMAX 2.0, WiFI's role in delivering 4G and LTE rollouts
Keynote Speakers
This year's keynote speakers are set to include:
Amir Makleff ( CEO, Bridgwave Communications)
Todd Rowley (VP of 4G, Sprint)
Jeff Ford (CEO, Apriva)
Dave Jones (SVP of Network Services, Fibertower)
Jeff Thompson (President, TowerStream)
Scott Snyder (President, Breakthru Advisors)
Who Attends 4G Wireless Evolution?
Company Type
Network Service Provider/Carrier 40%
Wireless Carriers 21%
Cable 1%
Wireline (Telco/RBOC/IXC/Long Distance) 7%
Application Service Provider (ASP, CASP)
Outsourcing/System Integrator 5%
Other 6%
Hardware and Software Industry 20%
Manufacturer 4%
Manufacturing/Software Developer 4%
Reseller/Retailer/Wholesaler/VAR/VAD 4%
Developer 2%
Interconnect 1%
Consulting 3%
Other 2%
Enterprise/General Industry 30%
Business Service/Consulting/Consumer Services 8%
Wholesale/Distribution/Retail/e-commerce/e-business 5%
Government 3%
Transportation/Travel/Recreation/Entertainment 2%
Utilities 2%
Real Estate 1%
Finance/Banking 1%
Insurance 1%
Hospitality 1%
Healthcare/Medical 1%
Other Vertical 5%
Government/Non Profit/Trade Assoc. 10%
Job Function
Corporate Management 36%
CFO, CEO, President, Partner, Other
Technical Management 30%
Executive IT, Systems Mgmt, Engineering Mgmt
Business Management 28%
R&D, Product Management and Marketing, Sales, Legal and Financial
Other 6%
Company Size
1,000+ 21%
501-999 8%
101-500 8%
51-100 25%
1-50 38%
For more information: 4GWE Conference
For more information regarding Bridgewave Communications, please visit our BridgeWave Communications Product Page