Wireless Networking News
Published on August 3rd, 2011 | by Alexis Argent
0
AT&T discloses too much in merger filing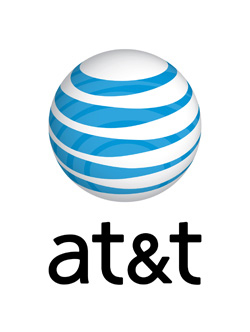 AT&T somehow managed to file a document relating to its T-Mobile acquisition that wasn't redacted, which noted that it would have to spend $3.8 billion to cover rural areas with its planned LTE network. According to Wireless Week, which cites the letter, the filing indicates that AT&T planned to cover 80 percent of the country with LTE service, but that the additional 55 million Americans it would cover to reach the 97 percent mark carried that $3.8 billion price tag. From Wireless Weekquoting the letter:
"AT&T senior management concluded that, unless AT&T could find a way to expand its LTE footprint on a significantly more cost-effective basis, an LTE deployment to 80 percent of the U.S. population was the most that could be justified," AT&T counsel Richard Rosen stated in the letter.

The company said its merger with T-Mobile would spread the cost of the LTE expansion over a larger revenue base, allowing it to "better absorb the increased capital investment and lower returns associated with deploying LTE to over 97 percent of the U.S. population."
Spending $3.8 billion to cover 55 million people is a fairly high price tag and may not be sound economics for the operator. However, AT&T is telling politicians that this T-Mo deal should happen because it helps bring LTE service to 55 million Americans that wouldn't otherwise get it. Now we can see the economic thinking behind that, but AT&T is also willing to spend $35.2 billion more buying an entire wireless company. The question is whyspend a total of $39 billion on T-Mobile and toss in the additional $3.8 billion for covering almost all of the U.S.?
Deployment & Spectrums
AT&T says it's the spectrum, and it does benefit from the AWS spectrum T-Mobile has for deploying its LTE network, but spectrum is not the only answer as Sprint has made the case that AT&T could take it's existing spectrum and work things out. There's also the idea that a stronger AT&T and Verizon would lead to a weak or incapacitated Sprint, which then effectively cuts down on competition by killing two companies with one deal. So why has AT&T decided it wants to be fiscally prudent about deploying LTE but then turning around to spend ten times that to take out T-Mobile?
AT&T Inc. has also hired bankers to advise it on selling assets, in a significant step aimed at winning government approval for its planned $39 billion purchase of T-Mobile USA, according to people familiar with the matter.
The U.S. telecommunications giant hired Bank of America Merrill Lynch to line up buyers of customers and wireless spectrum. The assets sales could be worth $8 billion or more, the people said, based on internal analyses of the customer markets that might have to be shed to gain regulatory approval.
The deal could be green-lighted by the end of the first quarter of 2012 . . .
Stacey Higginbotham Via Gigaom