Announcements
Published on April 12th, 2013 | by Alexis Argent
0
Alexandra Palace Deploys Xirrus High Performance Wireless to Support Global Business Development Strategy
Xirrus have announced that Alexandra Palace has deployed Xirrus Wireless Arrays to provide clients and its one million annual visitors with a fast and engaging Wi-Fi experience across 10,873 square metres of events space.
Alexandra Palace is an iconic entertainment and leisure destination in North London and has been the centre of music, sport and events for over 130 years. Built as the "People's Palace" in 1873, the historic seven-acre Grade II listed venue sits in 196 acres of parkland and boasts panoramic views of London.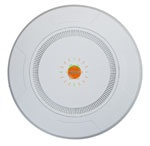 Xirrus have a vast number of wireless array products designed to fit a range of different requirements. Examples of these include the XR-1220, the XR-1130H, the XR-2420, the XR-4820, the XR-520 and the XR-7630.
We are thrilled that we are now able to provide a first-class Wi-Fi service to our clients at Alexandra Palace all year round." said Emma Dagnes, Commercial Director at Alexandra Palace. "In today's market, it is imperative for venues such as us to remain competitive, and having the ability to provide clients with a reliable and integrated wireless service will ensure our iconic venue continues to attract world-class live events and premier exhibitions.

Our aim is to help our clients enjoy the heritage of Alexandra Palace whilst enabling them to embrace the technology of the present and future. We also know that by providing a fast and reliable network service to our clients, they will be able to engage in new communication channels, promote their services and take advantage of additional advertising and revenue generating opportunities such as branded Wi-Fi portals linking directly to their websites."
Alexandra Palace chose Xirrus to deliver its integrated, high-performance wireless service thanks to its reputation as being the leading vendor able to provide this service across large and complex venues, with minimal disruption. As a Grade II listed building, Alexandra Palace needed a solution that not only provided flawless performance in a challenging architectural environment but could be installed in adherence with strict construction guidelines. Due to its experience of delivering sympathetic installations in historic buildings, Xirrus ensured its Arrays were in accordance with the venue's aesthetics, causing minimal disruption and requiring less networking infrastructure than other vendors.
With its wireless installation, Alexandra Palace alleviates modern day connectivity issues for both consumers and businesses through providing fast, high-performance wireless coverage said Sean Larner, VP of International Sales at Xirrus. "Following the success of our installment at Holland Heineken House, Alexandra Palace recognised the positive influence implementing a robust Wi-Fi solution would have on enhancing both the visitor and exhibitor experience now and in the future, as well as future-proofing development plans and creating exciting new revenue streams."
Share this item with your friends or work colleagues.  If you want to stay up to date with our latest products, industry news and offers you can sign up to our monthly newsletters, keep up to date with us on Facebook or follow us on twitter @4Gon