Manufacturer News
Published on November 18th, 2013 | by Alexis Argent
0
Aerohive Solutions chosen by Education Networks of America to Build Managed Wi-Fi Service for Schools
Aerohive Networks has announced that managed Infrastructure-as-a-Service provider Education Networks of America has chosen Aerohive Networks' technology as a key underpinning for its ENA Air managed Wi-Fi service. ENA Air brings complete, turnkey Wi-Fi connectivity to schools and libraries for the implementation of 21st-century education and patron services.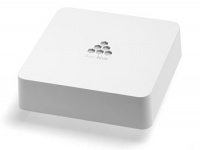 Aerohive WiFi Indoor Solutions give customers mission critical reliability with the possibility to expand. With Access Points such as the HiveAP 20, the HiveAP 100 Series,  HiveAP 300 Series and the Hive Manager, Aerohive products are well equipped to produce a reliable network. 
Schools are in the midst of a digital transformation, with mobile devices and the Internet driving instruction beyond classroom walls, expanding collaborative opportunities and enhancing operational efficiencies. With BYOD policies, blended learning and online assessments, robust wireless connectivity is a necessity for today's digital classrooms, K–12 business offices and libraries.
The education community sees tremendous value in managed Wi-Fi solutions. Idaho's State Department of Education recently allocated $2.25 million for the support of a wireless technology infrastructure for each Idaho public high school in order to support mobile learning. After a competitive purchasing process, Idaho selected the ENA Air solution that utlizes Aerohive's innovative Wi-Fi technology. The solution is currently being deployed at other K-12 and higher education institutions across the country.
ENA chose Aerohive for a number of reasons, but top amongst them were Aerohive's industry-leading controller-less WLAN technology and its unique HiveOS architecture and operating system," said Michael McKerley, ENA senior director of technology and innovation. "As a service provider, ENA wants to create solutions that are feature-rich, highly scalable and extremely reliable. Working with Aerohive, we feel we can create a service that meets all three of these criteria."
Share this item with your friends or work colleagues.  If you want to stay up to date with our latest products, industry news and offers you can sign up to our monthly newsletters, keep up to date with us on Facebook or follow us on twitter @4Gon