Announcements
Published on May 8th, 2013 | by Alexis Argent
0
Aerohive Selected by AlwaysOn as an OnDemand Top 100 Winner
Aerohive Networks has been chosen by AlwaysOn as an OnDemand Top 100 winner. The prestigious OnDemand 100 list represents 100 top private companies creating new business opportunities in the cloud, SaaS and on-demand software marketplace.
Aerohive offer cloud enabled wi-fi solutions to medium and large enterprise headquarters, branch offices and teleworkers. Theirproduct portfolio features products such as the Aerohive AP110 Access Point, the Aerohive HiveAP 320 Access Point and the Aerohive AP170 Outdoor Access Point.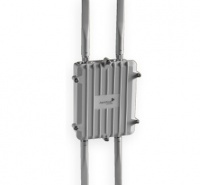 Aerohive was recognized as a winner in the Cloud – Infrastructure category of the 2013 OnDemand 100 list. Companies on the OnDemand 100 are recognized for leadership amongst peers and for game-changing technologies likely to disrupt existing markets and entrenched players.
Aerohive was chosen by the AlwaysOn editorial team and industry experts spanning the globe based on a set of five criteria including innovation, market potential, commercialization, stakeholder value and media buzz. Winners were chosen based on a rigorous three-month selection process.
Aerohive and the OnDemand Top 100 companies will be honored at AlwaysOn's OnDemand event on May 20, 2013, at Hewlett-Packard's Executive Briefing Center in Palo Alto, CA.
At Aerohive, we're strong believers that cloud infrastructure is reshaping today's digital and increasingly mobile first world," said Stephen Philip, vice president of marketing, Aerohive. "We're proud that our vision of cloud networking has allowed us to be recognized as a leader and innovator in this crowded space. We look forward to continuing to support an 'AlwaysOn' market with our innovative cloud networking solutions."
The world of the cloud is beginning to live up to its promise of expanding and enhancing almost every sector of the technology world. Public, private, and hybrid, the cloud infrastructure companies that can provide the most robust, always-on performance are the ones that are propelling us into a completely new digital age," says Tony Perkins, founder and editor of AlwaysOn. "This year's OnDemand 100 winners represent the companies that are not only providing the space to develop daring, indispensible applications for a growing and increasingly mobile universe, they're making sure that everyone has their information, data, media and apps whenever and wherever they happen to be."
Share this item with your friends or work colleagues.  If you want to stay up to date with our latest products, industry news and offers you can sign up to our monthly newsletters, keep up to date with us on Facebook or follow us on twitter @4Gon