Announcements
Published on May 28th, 2013 | by Alexis Argent
0
4ipnet Receives Positive Review From Network World
4ipnet has received a positive review for the 4ipnet HSG260-WTG2 Hotspot Ticketing System from Network World.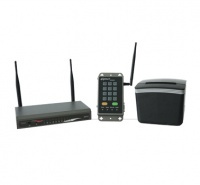 Overall, the 4ipnet Wireless Hotspot Gateway is an advanced solution that supports just about any hotspot type or requirement."  says Network World. "It's one of the most configurable and customizable solutions. It can provide both a private and public network and supports quick/automatic WDS links for wirelessly connecting up to two additional access points. The ticket printer offers high quality printing for generating hotspot accounts and even auto-logon with a scanable QR code." 
The 4ipnet HSG260-WTG Ticketing SystmeTM is an all-in-one hotspot gateway containing three parts: The HSG260 Wireless Hotspot Gateway, SDS200W Device Server and PRT200 POS Printer. The user friendly interface is designed to serve people with no IT background. The HSG260-WTG2 is an ideal solution for small businesses, such as cafés, or bookstores, looking for a fast and simple Wi-Fi network solution.
4ipnet design both indoor and outdoor wi-fi solutions to suit every budget. They aim to bring reliability and manageability to both simple and complex wireless networks.
Share this item with your friends or work colleagues.  If you want to stay up to date with our latest products, industry news and offers you can sign up to our monthly newsletters, keep up to date with us on Facebook or follow us on twitter @4Gon