3G/4G
Published on December 13th, 2012 | by Alexis Argent
2
4G Routers and the impact they will have on our everyday lives
An introduction to 4G 
This year has seen the arrival of the fourth generation of mobile communication standards to the UK market. 4G technology has been available in other regions of the world for a number of years now including Scandinavia, the United States, Australia and parts of Africa. Finally, after a long time waiting, it has come to our shores.  
4G coverage is being increased across the United Kingdom. Originally there were only a small number of cities that offered its services including London, Cardiff, Bristol and Birmingham. The number of areas enjoying 4G coverage will continue to prosper, until access is widespread.
Everything Everywhere (EE) are one of the mobile networks offering a 4G service. They released the first 4G/LTE service in the UK. They operate under both T-Mobile and Orange. Olaf Swantee, CEO of EE, said:
We're proud to be leading the way and pioneering the roll out of 4G in the UK. With our new brand and unique 4G and fibre services, we will deliver consumers and businesses across the country next-generation services and a superior level of support. "
What is a 4G Router?
A 4G Router offers a wireless solution to anyone who wants to be connected to the internet wherever they are. This could be in public, at home or in an office where access to a telephone point is unavailable. A 4G router enables the user to connect and pick up broadband wirelessly.  The predecessor of the 4G Router was the Wireless 3G Router.
Wireless 3G Routers have been around for a number of years, offering people the opportunity to stay globally connected via the 3G Networks.  A variety of manufacturers produce 3G Routers including Netcomm, Teltonika and Sierra Wireless.
The 4G Routers take the same concept from the previous generation, instead connecting to either the WiMAX or the LTE Network. This means that they can offer vastly improved download and upload speeds compared with 3G (some 4G routers offer download speeds up to 100MBps in areas with fantastic coverage), making it possible for the user to perform previously demanding tasks such as streaming high-definition video, playing online games and downloading large files.
The 4G Routers will run on different frequency bands to their 3G counterparts. 4G will run on either 2.6GHz or 800MHz whereas 3G runs on 1800MHz or 2100MHz.
Examples of 4G Routers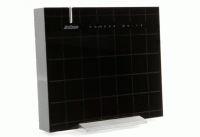 There are already a number of different 4G Routers that are available to buy. These include the NetComm 4G100W, which takes advantage of high speed internet access enabling a powerful and secure network to be established at home, in the office or on the go.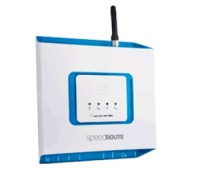 The 2N SpeedRoute LTE/4G Wireless Router provides a cost effective solution for home offices and small and medium businesses.

There is also the Patton BODi rS BD004 4G that equips mobile or vehicle-based enterprises with high-speed wireless WAN-access, seamless multi-network roaming, bonding and failover.
There is no doubt that more 4G Routers will become available on the market in the near future as more manufacturers opt to use the new technology and more users decide they want to use the fourth generation of mobile communication .
Benefits of using a 4G Router
With all of this new technology available, it is important to realise the benefits that can be achieved. Below is an image of a speed test conducted on a NetComm Wireless 4G LTE WiFi Router 4G100W from Helsinki earlier on this year compared to a speed test carried out in the US on a 3G Router.

The 4G test shows a download speed of 64.65MBps and an upload speed of 10.43MBps. These results would never be matched by a 3G router as you see on the other side. While the test location is different, both are towards the high end of the performance scale in their respective country.
Speeds such as this will enable people to perform tasks that were previously impossible; for example users will be able to stream HD television on the train or bus or play online games wherever they are. People will be able to download big files in a matter of seconds. It will improve productivity in the workplace and at home as there will be no fighting for bandwidth. In areas where 4G coverage is not prominent, many of the routers on sale are backwards compatible, meaning they will automatically pick up 3G if there is no 4G available. This means nobody will be left disconnected.
The future of 4G is a promising one and as the coverage zones increase it will lead to mobile broadband that the likes of which, have not been seen before in this country. 
For more information, see our introduction guides for both 4G Technology and 3G Technology.
Share this item with your friends or work colleagues.  If you want to stay up to date with our latest products, industry news and offers you can sign up to our monthly newsletters, keep up to date with us on Facebook or follow us on twitter @4Gon